Media law
Media law has its origins in the traditional press law and is actually not the "modern law" as it is defined today in the age of new media.
Media law has always defined what is legal and proper in regard to a publication. Since the introduction of Germany's constitutional law, this right has not been significantly changed by the internet, although now it is invoked quite a bit more often for different contexts than in earlier times. Attorneys for media law are kept extremely busy these days when everyone has their own medium at their disposal – from Facebook profiles and Twitter accounts to private and semi-professional blogs – without having an educational background in journalism. Today, everyone is an editor or a content provider without having been taught the appropriate knowledge or even values.
However: The laws and their principal protective function have not changed for several decades. Media law is still a powerful tool to protect people and products from slander, insults or misrepresentation. Not all that long ago, press law and media law was a field of law with which the traditional middle class or a private individual rarely came into contact with. With the expansion of the internet that has fundamentally changed.
Personal right
The right of personality in 2018 is fundamentally different from that in 1996 – and not only because laws have changed. The new media have put personality rights in a completely new light. While 20 years ago it was still associated with a rather high effort to violate someone's personality rights intentionally or unintentionally, today it is everyday business in facebook, twitter or via SMS or WhatsApp.
20 years ago, newspapers, photographers and occasional multipliers who could use a limited number of channels were the opponents of attorneys specialised in personal rights. Today, they are spiteful classmates, disappointed buyers, embittered competitors or disappointed partners who, with little effort and a high degree of effectiveness, can massively and lastingly violate personal rights such as the "right to one's own image" – often even in ignorance of the consequences – from student suicide to the complete destruction of one's existence.

LHR enforces injunctive relief for sending a photo via WhatsApp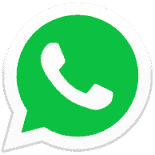 LHR was able to enforce a cease and desist claim for a client at the regional court Frankfurt because of the sending of an image via WhatsApp. The picture showed her in back view and, contrary to the true facts, suggested that she had attended school with very few clothes on.
Click here for details.
Top of the page
LHR – The law firm for media law
In the consulting practice of a modern Law Firm for Brands, Media and Reputation, media law is at the intersection of various fields of law and spheres of activities. Attorney Arno Lampmann, LHR founding partner and specialist attorney for industrial property law: "As the slogan-like description of our law firm – brands, media, reputation – indicates, virtually all things with which LHR is occupied in its daily activities as a law firm take place in a broad sense in media law."
This, of course, applies to the traditional press law that, both in civil and public law, primarily addresses the rights and obligations of the press, that is, the professionally organized journalism. But the writer who may not be at quite the same level of professionalism or even the private blogger will now inherently and regularly be confronted with legal questions on media law. As a matter of fact, in light of the continuous expansion of social media, private citizens are increasingly coming into contact with media law.
LHR has successfully represented companies in over 200 cases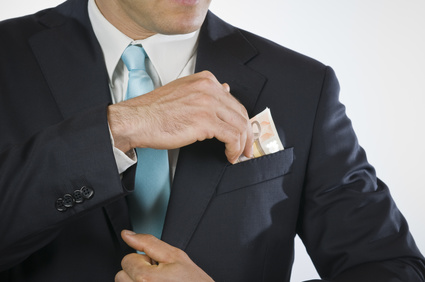 We have conducted in excess of 200 proceedings for our clients during the past three years against those who initiated unlawful reporting. These included not only dubious media outlets but also the German consumer organization Stiftung Warentest, the search engine Google and many other colleagues.
Risk of conflict and the internet
Internet forums, blogs, wikis and other online publications represent a significant risk of conflict that touches all social classes. Frequently private details about individuals, their photos and names are thoughtlessly distributed worldwide on the internet. Often those publishing these items fail to consider that journalistic duty of care also applies to the internet and that the precepts of press law likewise pertain to online activity.
Aggrieved parties have many possibilities to seek redress: a request for an injunction, a claim for compensation, a rebuttal or a retraction of the report are among these.
LHR – experts in demand
In addition to the removal of unlawful reviews in online review portals, the law firm of LHR has received nationwide attention as a leading firm in particular through the removal of infringing search results on Google and other search engines while successfully asserting the interest of its clients in numerous proceedings.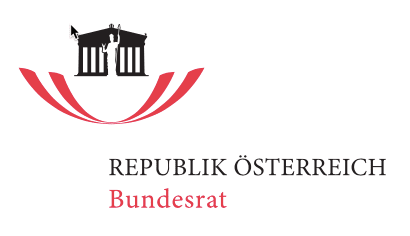 LHR partner Dr. Niklas Haberkamm, LLM oec., has made a name for himself by virtue of his extensive experience not only in practice but also as an author. Upon request of the President of the Bundesrat, he has served as an expert advisor to the Austrian government on the topic of "Internet Hate Speech". His article was published in the official Green Paper "Digital Courage" of the Austrian Federal Council.
Attorneys protect your individual rights and obtain compensation for damages
Companies and individuals can effectively fight back against libel and violations of individual rights and demand compensation for damages.
Disparaging reporting can result in considerable market uncertainty, so much so that it becomes a "self-fulfilling prophecy". As the well known and notorious dispute between Kirch and Deutsche Bank illustrated – in which a comment about the creditworthiness of Kirch was presumably all the more reason for his bankruptcy – such behavior carries serious consequences. Following 12 years of litigation, Deutsche Bank, within the scope of a settlement, paid Kirch's heirs 775 million Euro.
By using appropriate means, you actively protect yourself and
prevent the continued unlawful infringement on your rights,
will be compensated for damages incurred,
show that you can defend yourself against future attacks.
The injuring party is not only liable for the attorney fees but will generally also have to pay an appropriate compensation.
LHR protects you against attacks upon your individual rights

LHR defends your claims following legal violation

LHR locates the guilty parties and confronts them with the consequences of their actions both in judicial and extra-judicial proceedings

LHR ensures that there is a suitable compensation
Birgit Rosenbaum, LHR partner and specialist attorney for industrial property rights: "Those responsible for online media can certainly invoke the rights to freedom of speech and freedom of the press. At the same time, they must also respect the individual rights of those they are reporting on. For that reason, it is sensible to verify the legality of a report before it is published."
Top of the page