Rechtsanwälte LHR
Stadtwaldgürtel 81-83
50935 Köln
Phone 0221 / 2716733-0
Telefax 0221 / 2716733-33
Contact us without obligation. We are there for you 7 days a week.
To contact form
Overview
Removal of negative reviews
Deleting negative reviews is not easy. Negative comments are all the more annoying when they come as so-called "revenge ratings" or even as fake assessments have no relation to the real ones.
"The Cologne attorney for industrial property protection, Birgit Rosenbaum, partner at LHR's law firm for brands, media, and reputation, knows how to defend against such online assessments: "There must be a distinction between, in principle, enforceable and non-enforceable claims. This includes the legal examination of the injunction or cancellation claim or even claims for damages, and the possibility of a short-term removal of the review. Only then should the strategy go ahead, with the aim to delete unwanted entries and comments!"
Top of the page

When is a removal claim enforceable?
The assessment is not true from an objective point of view
You do not know the anonymous reviewer and the evaluation is not comprehensible
You suffer economic or personal harm
The rating is inappropriate
The evaluation is economically motivated and is intended to harm business
The first step is to get in touch with the reviewer directly. If they are known by name, an out-of-court attempt to settle the dispute should be launched before you take further action. If you fail to step tread carefully at this point it may lead to unnecessary antagonisms.
If the revieweer does not delete his business or reputation damaging statements, and if he can not be compelled to delete the review by judicial means, then contact with those in charge or the publishing portal is recommended – of course, in out-of-court procedures, to save time and money.
Rosenbaum: "The portals are liable as so-called" interferers "and may be responsible for the business-damaging consequences of false or unfounded bad evaluations. Since these portals have no interest in lengthy and expensive legal disputes, the prospects for success good."
Top of the page

Poor ratings – how can we help you?
Large providers such as Google, Facebook, Twitter and also websites like holidaycheck.de or jameda.de have experienced legal departments. Rosenbaum: "It is difficult here. Our experience shows that it is best to make clean deletion applications. This is connected with the likelihood that one is also able to enforce the claim on the course of action. "Poor ratings can only be removed in the rarest cases without professional help."
Clear JAMEDA ratings. 
Risks of unprofessional action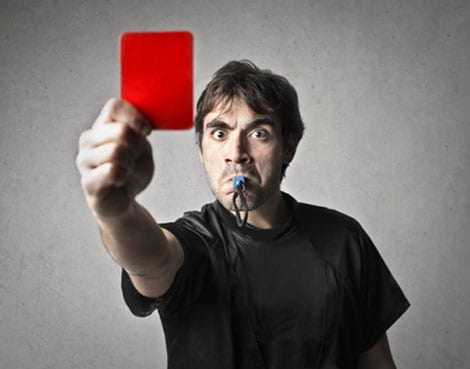 The question arises as to whether bad reviews can be erased or "neutralized" by technical providers. Or whether the goal can also be achieved by following freely available technical instructions.
Rosenbaum: "This rarely works and such an approach also carries risks. For example, Google recognizes the connections and the origins of counter-reviews and comments, and punishes so-called "irregular click behavior" which violate Google's policies. Therefore, we advise against the use of such action.


LHR is experienced in the field of "Reputation Management" and offers with the LHR-Löschservice a concrete solution to restore your good reputation after the publication of bad evaluations on the Internet. If the reputation of a company or a person is compromised by systematic mis-judgment, then professional reputation management is recommended. 

Birgit Rosenbaum, law firm founder and partner: "Well advised and prepared to take on bad assessments and optimize your own company or your own person sustainably!"
Contact us by e-mail or phone!
Top of the page