Prevention of black market ticket sales and support of fan relations
We represent our clients in the area of ticket sales and assert their claims against black market ticket activities and on behalf of their usage rights in the marketing of professional sports.
Since we are also sports enthusiasts and football fans, we often involved from the perspective of fans. During the 2016 European Championship competition, we were frequently asked if the sale or purchase of tickets through well-known ticket exchanges such as Viagogo, eBay and the like was "legal". Therefore, we examined the legal situation according to the current situation in two articles that were published in our LHR-magazine:
We have successfully demonstrated our expertise in several hundred legal proceedings involving trademark, copyright and competition law.
LHR – attorneys for sports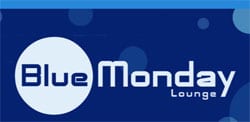 Sports law is an area of primary focus for LHR – Brands, Media, Reputation. We are experts in sports law and a leading address for legal questions involving sports law. We also actively position ourselves in the field of sports outside of our work for the law firm. For example, we are sponsors for the 69th Blue Monday Lounge. The event for successful and lasting business has been the largest economic and media platform in Germany since 2001. [/box]
Consistent and measured legal action
It is important to keep a sense of proportion when asserting clear legal positions. It is not necessary to use the warning letter bludgeon at all times and in all situations. Many football fans don't think that they are doing anything wrong when they offer their tickets for a resale. It can put the sports club in a positive light if it deals amicably with such cases of previous infringement.
Attorneys protect your good reputation and obtain compensation for damages
Sports clubs can effectively fight back against black market sales and file for an injunction or potentially claim for damages. By using appropriate means, you actively protect yourself and
prevent the illegal sale of tickets on the black market,
show that you are able to defend yourself against future attacks,
avoid it coming to the detriment of honest fans.
Dr. Niklas Haberkamm, LLM oec., the founder of the firm and partner: "Protect the good reputation of your business on the internet. It is a precious asset that must be appropriately maintained and protected in equal measure."
Contact us by email or telephone!